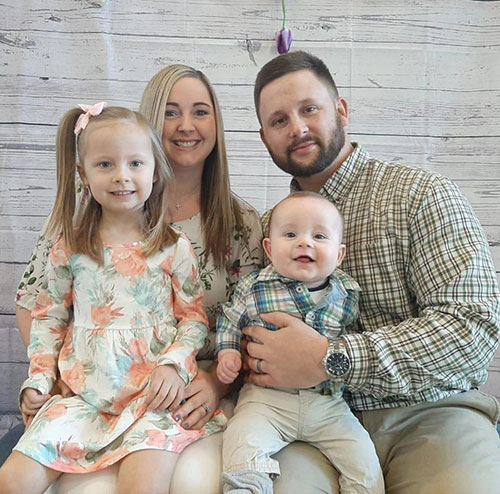 Duneland Family Eyecare is pleased to offer a wide range of optometric services, eye care products including eyeglasses, specialty eyewear, frames, and contact lenses. Our staff is happy to help however we can.
From your first contact with us to your appointment and your follow-up, we aim to make your eye care experience great. This is what drives us to provide you with the best care year after year!
Contact us any time to learn more or to schedule your next appointment.
About Our Team
Our team of eye care professionals is experienced and friendly. We're here to help all patients understand their benefits, schedule appointments, and fulfill their eye doctor's orders. Our practice can give you guidance in picking out your perfect pair of eyewear, and our friendly office staff is knowledgeable about billing and benefits coverage.
Learn more about our team here!
Office Hours & Info
Saturday
By appointment only
101 Beverly Dr., Suite C
Chesterton, IN 46304
Melissa Bourland
Optometrist
Dr. Bourland graduated with honors from Illinois College of Optometry in 2017. She has nearly 10 years of experience in the eye care industry. Her love for eyecare began at a young age and grew as she worked as an optician at a small private practice while obtaining her undergraduate degree in biology at Purdue University. Since graduating optometry school she has enjoyed seeing patients of all ages and demographics. She is passionate about meeting a wide variety of eyecare needs including prescribing glasses and contacts, emergency eyecare, pediatrics and disease management.
In 2020, Dr. Bourland and her husband Michael decided to open their own optometry office in Chesterton, IN. They decided to utilize Michael's skills for business management and combine that with Dr. Bourland's passion for eyecare to bring a family oriented small business to the Duneland community. Community involvement is a top priority for this new small business.
Outside of work Dr. Bourland enjoys spending time with her large extended family. She also enjoys spending time outdoors with her husband, 4 year old daughter, Autumn and American Eskimo dog, Bella. Dr. Bourland and Mike also welcomed a new baby boy, Luke, into the family in September 2021.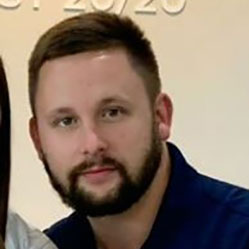 Mike Bourland
Business Manager
Mike was raised in Hammond, IN and graduated from Morton High School in 2006. This is where he and Dr. Bourland met. After high school, Mike obtained an Information Technology degree from DeVry University.  Soon after graduation, Mike was promoted to an IT position at his place of work, an automotive manufacturing plant located in Chicago.  
One year after working in IT, Mike was promoted again to Automation Programmer/Maintenance Supervisor and would hold this position for the next 6 years.  During this time, he went on to obtain a degree in Business Management, completed in 2017. The automotive plant Mike worked at for nearly 10 years, unexpectedly closed its location in 2019, permanently.  This unfortunate situation gave Michael and his wife the opportunity and influence needed to become small business owners. They are both excited to serve in the community they live in. 
In 2020, along with Dr. Bourland, he accomplished a life-long dream of owning his own business. His business management background has proven invaluable to Duneland Family Eyecare. Outside of work Mike enjoys working out, taking his boat out on the lake, and spending time outdoors with his family.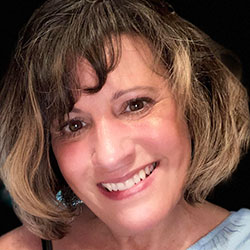 Christy
Christy was born in western North Carolina and relocated to northern Indiana with her fiancé, Charles, to be closer to family. Christy graduated High School in 1990. She has her Associates Degree in Business Administration from Blue Ridge Community College along with certification in medical secretary, medical transcription and terminology. Finding her passion in eye care, Christy moved on to get certified as an ophthalmic assistant and technician. She moved forward in her medical career as practice manager, medical insurance and billing specialist, and certification for Optician through Optician/Apprentice program through Durham Technical College. She enjoys and values interacting with patients. Christy is blessed and proud of her 2 children Faith and Colby, who are now living their dreams. In September of last year, Christy was blessed with her first grandchild, Blaire. Christy enjoys spending time listening to classic rock, attending concerts, fishing, watching Ice Hockey and football with her fiancé, Charles. She enjoys time with extended family and becoming a "Hoosier" after living in NC all her life.
Office Hours & Info
Saturday
By appointment only
219-728-3937
Email Us
101 Beverly Dr., Suite C
Chesterton, IN 46304
Contact us today or visit our appointment request page to find a time that is convenient for you to see us.